Sekarang pukul 12.30 pagi. Sejam yang lalu aku dah berada di sisi Mr.Hubby untuk melelapkan mata. Tapi susah betul nak tidur. Tiba-tiba teringat scene akhir Awan Dania tadi ; scene Dania dan penimbang berat (d'scale). Terus aku bangun, on En.Lappy....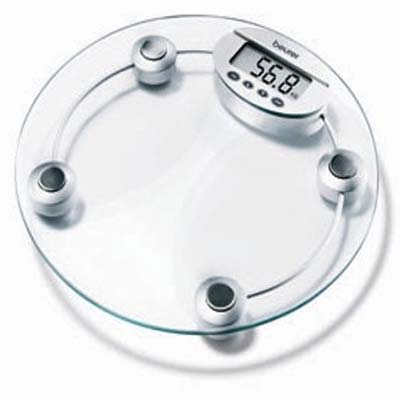 Menjadi wanita berbadan besar seperti aku,
d'scale
menjadi salah satu musuh ketat aku.
My pure enemy
. Mana tidaknya, takut untuk melihat berapa berat badan diri sendiri. Lebih-lebih lagi apabila mengetahui bahawa the scale tidak akan menunjukkan angka yang di kehendaki.
Bermacam kisah aku dengan d'scale . D'scale lama kat rumah Abah biol sikit,dengan kedudukan kaki yang berbeza di atas the scale , berat badan boleh di adjust. Kelakarkan? Ya... betul... itu menipu diri sendiri namanya.Tapi yang pasti ia tidak menyakiti hati sendiri bukan? Bak kata lagu Amy Mastura
"yang penting HAPPY!"
Sejak melangkah ke gerbang perkahwinan,
d'scale
menjadi teman setia Mr.Hubby. Mana tidaknya, kalau boleh hari-hari Mr.Hubby hendak si isteri yang comel ini naik atas
d'scale
. Boleh di buat perang jadinya. Kalau boleh berlari satu rumah untuk mengelak.Diikutkan bukanya
d'scale
menjadi
pure enemy
si isteri yang comel ini, tetapi yang benarnya, si isteri yang comel ini boleh meremang bulu roma kalau dengar suku kata
d'scale
dibunyikan.
Hakikatnya... gue takut bangat sama d'scale ni . Bila agaknya d'scale akan jadi kawan baik si isteri? Tahun 2010 mungkin?

Isk... Tak dapat aku bayangkan kalau betul d'scale boleh bercakap camni. Teringat d'scale yang masuk-masuk duit kat shopping complex tu... Bila naik dia berbunyi "anda ok", "anda sihat" or "anda gemuk". Takkan aku naik timbang tu walaupun FOC!!!